The Forest
This Cape Cod custom home located in The Forest development of Coto de Caza was a family home turned income property. Maintained to a "T" after vacancy of tenants, the home was a large undertaking for every repair/project imaginable. Projects included a remodeled kitchen with restaurant quality appliances, stone flooring, paint, and other repairs by various tradesman over the years. When the decision came to sell the home after 15 years of ownership, the hard work began. New luxury vinyl flooring, removing dated custom built-ins and removing all the shutters for maximum interior light were the beginning. Bright white wall color and woodwork, new modern light fixtures & plumbing fixtures along with countless other repairs, the interior was ready! The property consisting of 1.5 acres of natural and manicured landscape took several months to pull together. This was a fun, exhausting several months, but the finished project was well worth it!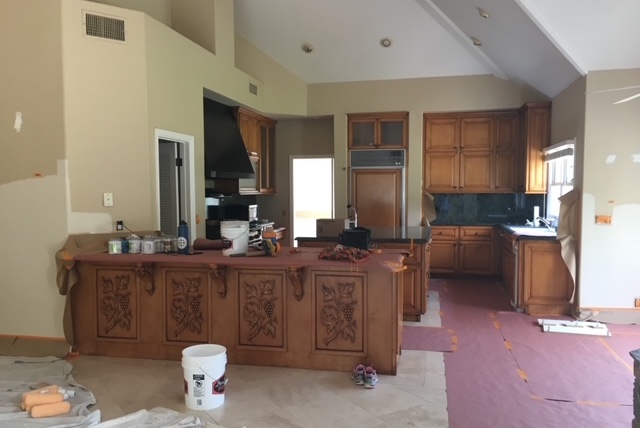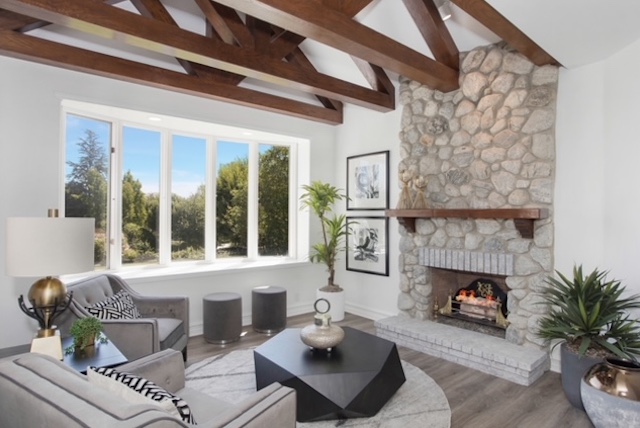 The Legacy
This timeless Georgian style home will take your breath away! Located in The Legacy of Coto de Caza, perched above the 18th fairway of Coto's north course, it is the best of all worlds. The 5900 square foot home underwent a major transformation bringing the home to the current color and style. Detailed wainscoting, crown molding and white marble flooring enhanced the recent upgrades. Removing heavy draperies, ceiling fans, bathroom hardware, complimented with neutral gray paint and carpet make this house at perfect 10!
Valle Vista
This desirable, mainly single level home on a view lot in the South Ranch of Coto had a major transformation. We agreed that to make the home succeed among its competitors, decluttering and hiring a handyman for those nagging projects was just the start.  I began by removing (either storing or donating) much of the oversized furniture. Heavy draperies and valances were next to go. Using neutral paint and a few current light fixtures brought the home to life. New Master bedroom bedding and throw pillows throughout the home gave the "pop" it needed. Removing large trees and refreshing the landscaping in the front and back yards gave the curb appeal the home deserved, along with adding brightness inside the home. Win, win!
Aliso Viejo
The original owner of this Promenade development home chose to relocate and turn the home over to me for sprucing up to sell. Removing flooring, baseboards and window coverings gave a clean slate. Using on trend colors and materials brought this to the level buyers are looking for.  Interior paint, along with painting the oak kitchen cabinetry white, light wood flooring, neutral carpet on the stairs and updated Dining are light fixture brought this home to its best showing potential. Removing a deteriorated patio cover and updating backyard landscaping did the trick. The home sold 1 day!
Glen Eagles I
Located in the Glen Eagles development of Coto de Caza, this plan 3 former model has a prime view on Coto's South Course. Built in 1997, the home was highly upgraded, but needed a little sprucing up before being listed for sale. A lighter, brighter interior is now desired with buyers. Removing all draperies, ceiling fans, dated bathroom hardware and darker carpeting was just the beginning. Light paint and carpet selections did the trick. Another inexpensive, amazing improvement included changing all interior can lighting to LED flood lights. The exterior of the home also received fresh paint, drought resistant plants and neutral door mats. What a difference.
Glen Eagles II
Set above the 5th fairway of Coto de Caza's South Golf Course, this home needed a bit of updating with colors, carpet and accessorizing. Bringing the home to a more neutral palate made it easier for Buyer's to envision them living in the home. These updates brought an offer the day the job was completed.
Rancho Los Verde Estates
This amazing Coto de Caza Estate is my favorite and most intense project to date. I have been fortunate to work on this 14,000 square foot home over the past several years, but most recently to prepare the home for sale. This was a 6 week, mad dash of managing up to 20 plus workman per day.  Working closely with the home's employees, we sold/donated/or stored all the furnishings as well as packing up the entire home. This created a nonstop work zone which included fresh interior paint, new carpet, new plumbing fixtures, adding current lighting fixtures, enhancing the kitchen, plus sprucing up and manicuring 9.5 acres of lush landscaping.
All aspects of my 20 plus years in the interior design field were capitalized in this renovation. Transforming this property from its 20-year-old interior design to its current transitional style was truly amazing. The photographs below are before and after as well as other photos showing the property at its full glory!
Greystone Villas
This condominium, located steps from the Coto de Caza Golf & Racquet Club, was a rental property for many years; it begged for freshening to fulfill its potential.  Light interior paint enhanced its sun-kissed appeal and brought the home back to life.  In addition to the fresh paint, the home was thoroughly scrubbed, tile floors were steam-cleaned, new carpet was installed, draperies and ceiling fans were removed, and light fixtures were updated.  Adding  just a few beautiful accessories completed the newly updated look.  Succulent plants replaced the old tired-looking landscaping and the no-longer-attractive exterior awnings were removed.  This project transformed a tired home into a thing of beauty and sold within days!
"Kim helped us to sell our 23 year old, large, Coto de Caza house quickly. She advised us on a completely new paint color which made a huge difference-an extremely attractive one. The house seemed "young" and "new" again. We also put in a new range and oven. In a very short time we had our first offer. Kim was invaluable in updating and preparing the house for today's market. My wife and I would recommend her to anyone interested in an excellent interior designer."

Pierre & Agnes Laband
"Kim made many improvements in our home prior to listing for sale.  Her work is excellent and she has a lot of talent in the design field.  We were very well pleased.  And, our home sold!  Thank you Kim!"

Karen and Henry Pritchett